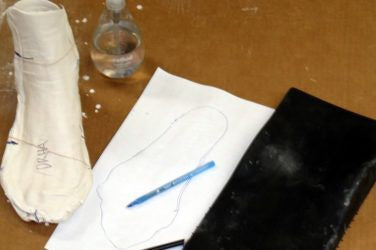 Custom Molded Shoes Webcast with Zoom Skills Check Off
The objective of this course if to familiarize the learner with the knowledge and skills required to order and dispense Custom Molded Shoes based upon foot anatomy, gait analysis, examination and casting. 
This course is made up of a series of video lectures, a 20 question final exam, and a 120 minute Zoom session with the instructor to demonstrate the skills learned in the class.
Total class time with Final exam is 8.25 hours.
ABC approved for 8.25 Sci.    BOC approved for 7.75 Sci, 0.5 Bus.